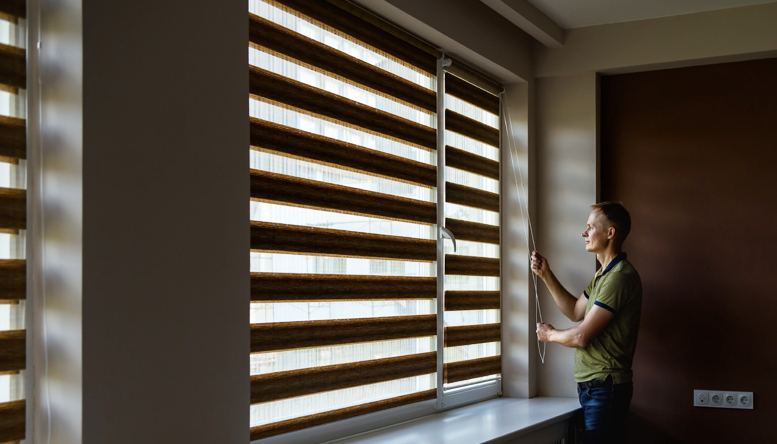 Zebra Shades Modern Look to your business or Home
Zebra blinds are an innovation where the two-layer striped fabric creates an open and closed effect. This innovation is manufactured with a new generation of clutch system where the blinds can be adjusted to any position and easily controlled with a manual or motorized system depending on your needs. Its modern look adds a touch of style to your living room, bedroom or office.
Find out about the incredible offers and promotions we have on blinds in zebra shades. We seek to innovate in each of our designs, which is why we create blinds with two-layer striped fabric, with an open and closed effect. We provide, manufacture and install zebra blinds in surrey, Minot, Williston, Stanley, Bismarck, Surrey and surrounding areas.
Zebra blinds are ideal for alternating spaces, with a different pattern, which creates an attractive decoration, shades and at the same time minimizes light filtering. They are simple and easy to use, you can control with a manual or automated system.
With these you can keep your windows open, shades and choose whether you want a full or partial light look in your space. They are easy to clean and come in many different shapes, colors, and sizes. You also could use zebra shades with curtains.
Need More Information? Call To Our Experts For Free Consultation.